Blog
For The Win Board Game Cafe's Staff Picks is a weekly series where we take a quick look at some of the staff's favourite games, old and new. 
KLASK
Genre: Dexterity
Designer: Mikkel Bertelsen
Player Size: 2 Players
Game Length: 10 minutes
For fans of: Air Hockey, Bounce Off, Flick 'Em Up!
The Air Hockey experience is very much designed for large, open spaces. There are a few portable ones that try to emulate the experience but it's not the same. It reminds me of the tiny billiards table I had as a kid. It's admirable at best. KLASK aims to bring manic goal-scoring to a more appropriate tabletop world. And while it's not perfect, it does a lot of things right.
In KLASK, two players go head-to-head in a battle of magnetic mayhem. Each player is given a game piece, split into two parts: one that plays above the board, and one that controls below it. Three white magnetic pieces are placed across the centre of the board. The ball is placed in one of the corners of the board and the youngest player kicks it off. There are 4 ways to score in KLASK: the ball ends up in one of the two player's holes, two or more magnetic pieces are stuck to a player's pawn, a player's pawn gets stuck in its own hole or a player loses control of their pawn. Whenever a point is scored, the board resets. The first player to 6 points is declared the winner!
I am thoroughly impressed with how the game comes together. Don't get me wrong, there is a definitely a sense of novelty, but it does actually feel like a game I could play-through several times in a row before losing interest. That's far more than I can say about other similar games. The three white magnetic pieces create a hazardous playing environment that players need to adapt to. And guarding your goal is a dangerous strategy as you can easily end up getting stuck inside it. There's enough layers to make it feel like more than just an Air Hockey clone.
There are many different interpretations of games with physicality. KLASK brings back that old school vibe of being at an arcade with your friends. It has the right level of competitiveness that keeps everyone entertained. It also makes for a great spectator sport, as the games go by quickly and everyone can hop in and out. It's great for tournament-style play. It's a bit on the pricy side, but the components are built to last forever. Or you could always just swing by the cafe and play it here! 

Earl
---
Each month at For The Win Board Game Cafe, we take a look at a few future releases that we're really excited about. From new games, to expansions, to Kickstarters we'll be covering it all monthly. 
Reef
Ever since the Azul hype-train left the station, it became difficult to get a hold of a copy. And with its recent Spiel des Jahres win, the demand may actually put the game at "most wanted game of the year" levels. And with a recipe for success, we are officially entering the phase where many designers look to replicate it. 
Reef is probably the most promising Azul-like game coming out. In fact, a few reviewers have even claimed it was a better game overall. It follows the same puzzle structure of Azul but supposedly brings more on an interactivity level. 
Reef arrives on October 2018.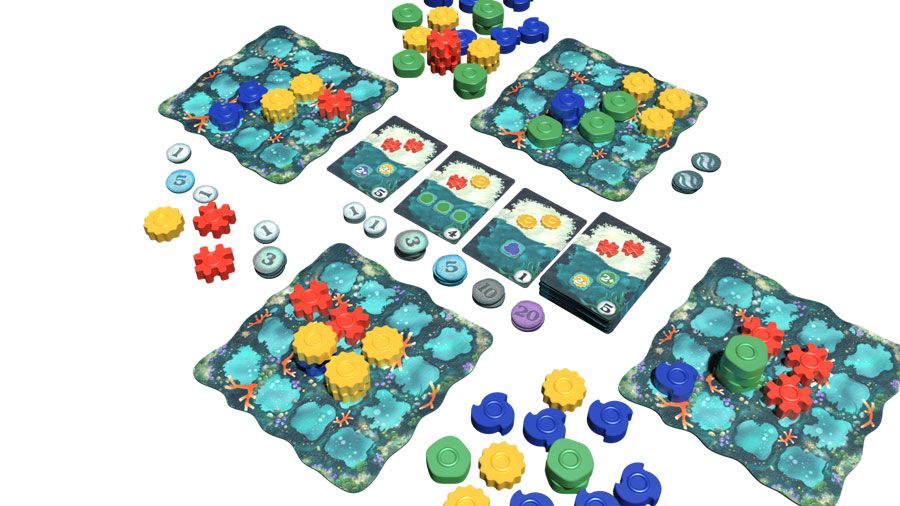 Drop It
There are a few Tetris-clones in the tabletop world. In particular, there are many games that borrow the tetrimino shapes. Drop It takes the formula of dropping blocks and shapes to its very literal conclusion. Players take turns dropping shapes of their respective colours down the vertical board. Points are scored depending on how high your piece ends up, the higher the better. But if any of your pieces touch a piece of the same colour, you score nothing. 
Drop It will be available in August 2018.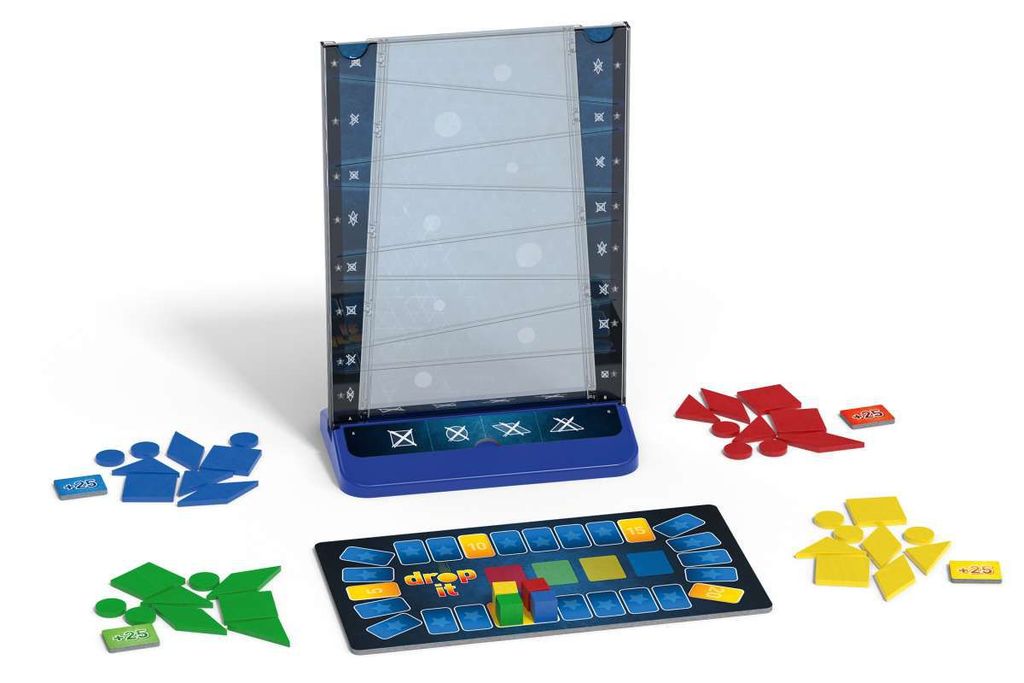 Terrors of London
I'm not the biggest fan of Victorian-themed games, but there's an allure to the aesthetic of Terrors of London. It looks like a more matured and realized Cutthroat Caverns. The game itself is a competitive deck-builder. Players take control of one of the four factions - Undead, Mortals, Spirits or Beasts. Each faction and its Overlord have unique abilities. Each player aims to reduce their opponents' health to zero in order to be the last faction standing.  
Terrors of London will be available in July 2018.
Founders of Gloomhaven
For fans of Gloomhaven, more Gloomhaven is a positive no matter what form it takes. Founders of Gloomhaven is not an expansion of the original, but it does take place in the same universe. Instead of a dungeon-crawling RPG, Founders of Gloomhaven takes the form of a Euro-style, city-builder. While it may look a little plain when compared to its older sibling, I'm sure the designers took equal care in building Founders mechanics. At the end of the day, the designers have given us enough hope to trust that they can build a competent tabletop experience.
Founders of Gloomhaven aims to be on store shelves by October 2018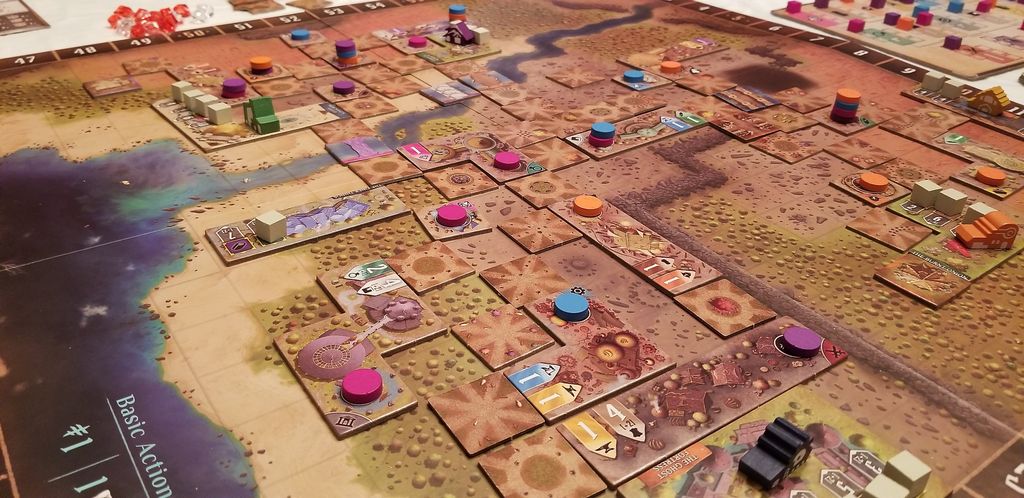 Gravity Warfare
Riff-Raff in space. Welcome to Gravity Warfare. Sure there are cards and mechanics at work, but like most balancing games this one comes down to keeping things afloat on an uneven surface. Gravity Warfare has a unique balancing setup that lets the board spin, which looks like a ton of fun. It's a balancing game with take-that elements. The ships have a grippy bottom surface which allows it to cling slightly to the board. Any fans of chaos are sure to enjoy this one.
Click here to visit the Kickstarter page. Gravity Warfare ships to backers in August 2018.
Earl
---